Biography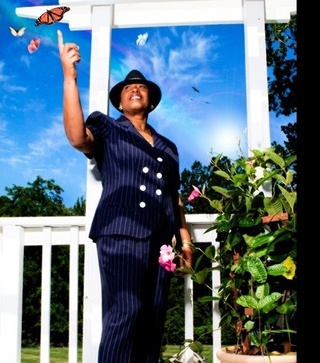 Born September 13th in Westmoreland, Jamaica West Indies, Janice has been married for 37 years. she has two children, and presently lives in virginia with her husband Paul.

Her first novel Angel's Paradise was released by Genesis Press in June of 05.
The Yellow Rose was released by iuniverse in January of 07. The Yellow Rose can be purchased from iuniverse or any online bokstore.
In December of 07 Genesis Press released her third romance novel through My daughter's Eyes.

First Poetry book Eclectic Madness was released by Iuniverse in 2000 with an updated edition in 2003. Eclectic Madness was used at Lincoln University in 2001. Janice has just finished her second poetry book "Butterfly Unmasked. It will be released by iUniverse early 2009. She has also written a children's book "Ducky Grows Up" soon to be released by Authorhouse. Early 2009. She is working on two more novels.

Janice began writing poetry as a teenager just to pass the time while working as a typist at a reinsurance firm in Manhattan. It soon became her passion. She still had more to tell and a lot more to explore, so she began writing fiction. Her thoughts on being an author: it's one of the loneliest but most rewarding jobs.
11-30-06
I got so tired of getting rejection letters that I decided to go ahead and self publish my next novel The Yellow Rose.
Even after you've got a book out there it's not always easy to get the second one published.
I think of myself as a novelist. I've been told by many people that they've enjoyed my books. That encourages me. Even if two people read my book and like it, that encourages me to keep on writing even if it's for just those two people.
I will not allow the publishing houses to stop me from writing and as long as there are people to read my books I will always write.
This is the second book that's published by iuniverse and to tell you the truth, the fact that it never goes out of print I sell more over time with them than with a regular publisher. I am a very patient person, thank God for that.
I have gone into book stores and picked up books only to put them down and not buy them, but still they are there. That may happen to my books but as with others, someone will love my writing and buy my books.
You took the time to visit my website and read my bio, somehow I think you will like reading my novels.
love to all.
As of July 1,08 Angel's Paradise is in paperback for $6.95 I think.