My Works
When Mommy and Daddy Dance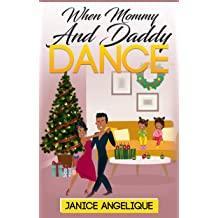 The Spider and the Frog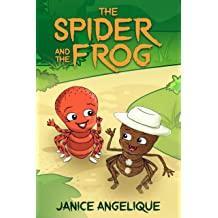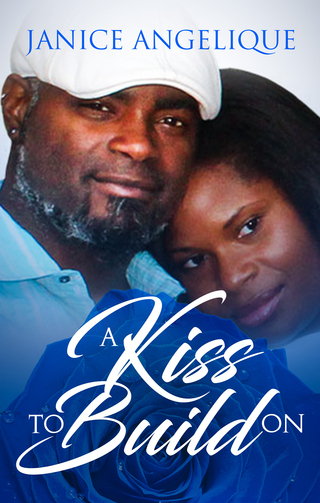 She is fiercely strong and independent. She knows what she wants and goes after it.
He is strong and endearingly handsome. His motives are clear and above reproach. Once he commits himself to something he goes all in, be it love or war.
He is an FBI agent. She is one of the most successful spa owners in Boca Raton.
Their paths takes them in different directions.
They've been apart for more than a year.
Once reunited it's as if they were never apart.
But Peter's return brings big trouble in the form of life or death for Ellie. Caught in the crossfire, Ellie is kidnapped as a result of a case Peter is working on wherein the wife of a man he killed wishes to get her revenge.
The kidnapper is cunning and lethal, but she has never met anyone like Ellie whose patience and cunning will leave her confused and bewildered.
Peter will move heaven and earth to rescue the woman who has his heart in the palm of his hands.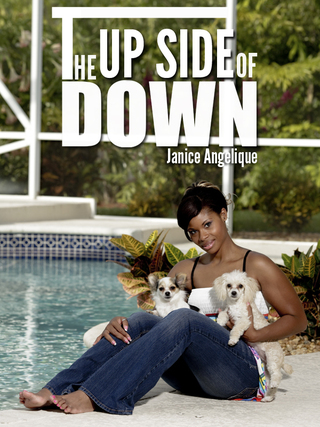 A fictional romance about love, betrayal and the guts to love again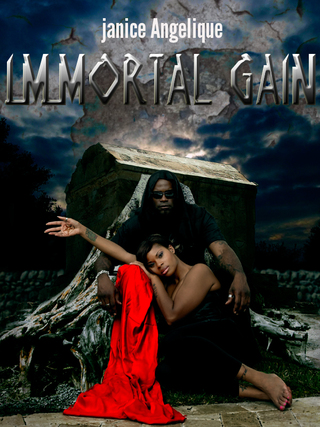 This is the long-awaited sequel to Immortal Kiss
Hotter and Stronger.
Hildi, the daughter of Angel and James from Angel's Paradise, is all grown up and facing her own demons. But not without the help of the devastatingly handsom immortal who first contacts her telepathically, and slowly brings her into his world of beautfiful wolves and ugly vampires. Their worlds colide when Hildi's mother is kidnapped and Neophi helps in her rescue, bringing her further into a dangerous world of wolves and vampires.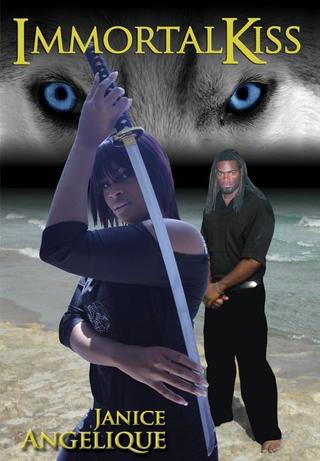 On her twenty-fifth birthday, Hildi from the Rahja Rastafarian tribe had no idea she would receive an out of this world gift from a man she had never met before but one who had waited two hundred years to meet her.
For a long time he'd waited. through pain and loneliness ,Neophi finally met the woman of his dreams.
He sucked a little at her lips and she shivered.
As his tongue slowly entered her mouth it felt like warm, sweet cherry sauce sliding through layers and layers of her skin, making her drunk as dormant desires awoke and raced through her veins screaming for more of him. She liked the feeling going through her and never wanted it to end as she drank from the velvet cup of forbidden sensations, making her knees weak as her heart pounded an eratic rythm, she'd never been kissed like this before.
Angela Smith, English teacher and heiress to one of the most prosperous supermarket chains in the San Fernando Valley, isn't exactly looking for love after meetng the dashingly handsome Dr. Martin Richardson.
Martin Richardson has spent years developing his career and had never seemed to have time for romance until Angela appears in his hectic life.
While Angela battles her adoring, but domineering mother about her relationsip with Martin, things start to go wrong. When a long-kept family secret of treachery and betrayal is revealed, mother is pitted against daughter and sister against sister.
As Angela's family comes unglued, Martin finds himself pulled into the chaos while keeping secrets of his own.
Poetry is my first love and it shows through in the pages of Butterfly Unmasked. However, I will not be doing another poetry book.
Through My Daughter's Eyes follows the lives of Angel, James and their daughter Hildi, the beautiful young lady with red hair and blue-green eyes. Life gets a bit topsy-turvy for the ladies when James's plane goes down in Georgia. The pilot dies, but James's body is missing. Angel is not convinced that he is dead. One thing that James's mother had said to her gave her hope. "They always come back to the mountain to die."

Meanwhile, Hildi at the age of sixteen is about to enter college, and is having nightmares of her abusive biological mother.
Angel is at her wits' end. She has to help her daughter get rid of her night mares, and find her beloved James. She takes Hildi on a mini-vacation to South Beach. She meets a woman by the name of Aster, and listens while this woman who she's never met tell her what to do to find James and help her daughter get rid of her nightmares. Before Aster leaves Angel's side, she gives her an angel pin. when Angel goes to Portland, Jamaica, with Hildi so that her grand parents can help explain things to her, she finds out that Aster, the woman she met for just a few minutes, is the grandchild of Water. If you remember from Angel's Paradise, Water was the one-hundred-year-old woman who Angel loved.

Aster has been dead for more than ten years. Now, Hildi has to say goodbye to the woman she hates- the woman who abused her the first five years of her young life.
While on the mountain, Angel finds out that James is alive and living in Vermont, but they won't tell her where. Of course we all know Angel and her temper. Well, she didn't hold her temper this time, and told them exactly what she thought of them.

After Hildi says goodbye to her dying biological mother, Angel goes to find James, which is not the easiest thing because James is now living in a village much like the one in Jamaica. In a very secluded part of Vermont, on the mountain, is a Rahjah village. Just like the one in Jamaica, you can't just go knock on the door. You have to get permission.

Her best friend and partner Robert does some reconnaissance work.
Angel gets in touch with James's brother and find out some astonishing things. (I'm gonna leave you hanging for a while) Angel leaves New York and goes to Santa Barbara, California to spend some down time with her parents. While walking on the beach guess who she encounters? You guessed it, Aster.
Aster knows that she found out who and what she was. "Are you okay?" Aster asks.
"Yes," Angel replies.
"You're not afraid?" Aster ask.
"No," Angel replies.
I won't leave you hanging for too long but if you want me to tell you more, please send me an email. You have the address.
One love Iah.
This is a scene from THROUGH MY DAUGHTER'S EYES. Angela looked at his face, at the scars she'd touched not too long ago when he didn't remember who she was, the lips she'd kissed. He was here. This was not her imagination. She reached up and touched his face, fingering a scar. He leaned his cheek into her palm, and suddenly she didn't want to wait. He'd searched for her. Without warning, she threw herself into his arms and hugged him fiercely, then kissed him deeply and breathed in his scent.
She pressed her small frame into him; James's arms quickly went around her and held her as his mouth found hers. she trembled in his arms as she kissed him. when her lips reluctantly left his, she breathed. "God, I've missed you so much."




The story of a woman filled with grief over the loss of her husband to the war. A story of a woman who finds love in the oddest place; a diner. The Yellow Rose is on Kindle an electronic bookstore at your fingertips.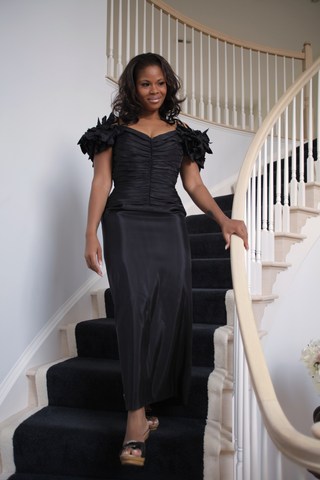 Two years had not lessened the anger and grief Rosalyn felt toward the death of her husband, who'd died in Iraq. No other man could measure up to a dead man, until a professor from Princeton University unknowingly challenged her to let go of her anger. At the risk of incurring her wrath, he was determined to win her heart.
Handsome and shy Professor Leopold Guyzer was living his own lie when he met the beautiful waitress Rosalyn at his favorite diner. With her, eating now took on a whole new meaning. Not even their cultural differences or the threat from a mad woman could stop him from falling deeply in love with Rosalyn.

A Yellow rose would bring them together. Their past would challenge them. they would have to fight for their future.
She was independent, smart, and loved her life, until murder entered her life, turning her world upside down.